This is a concept design for the future.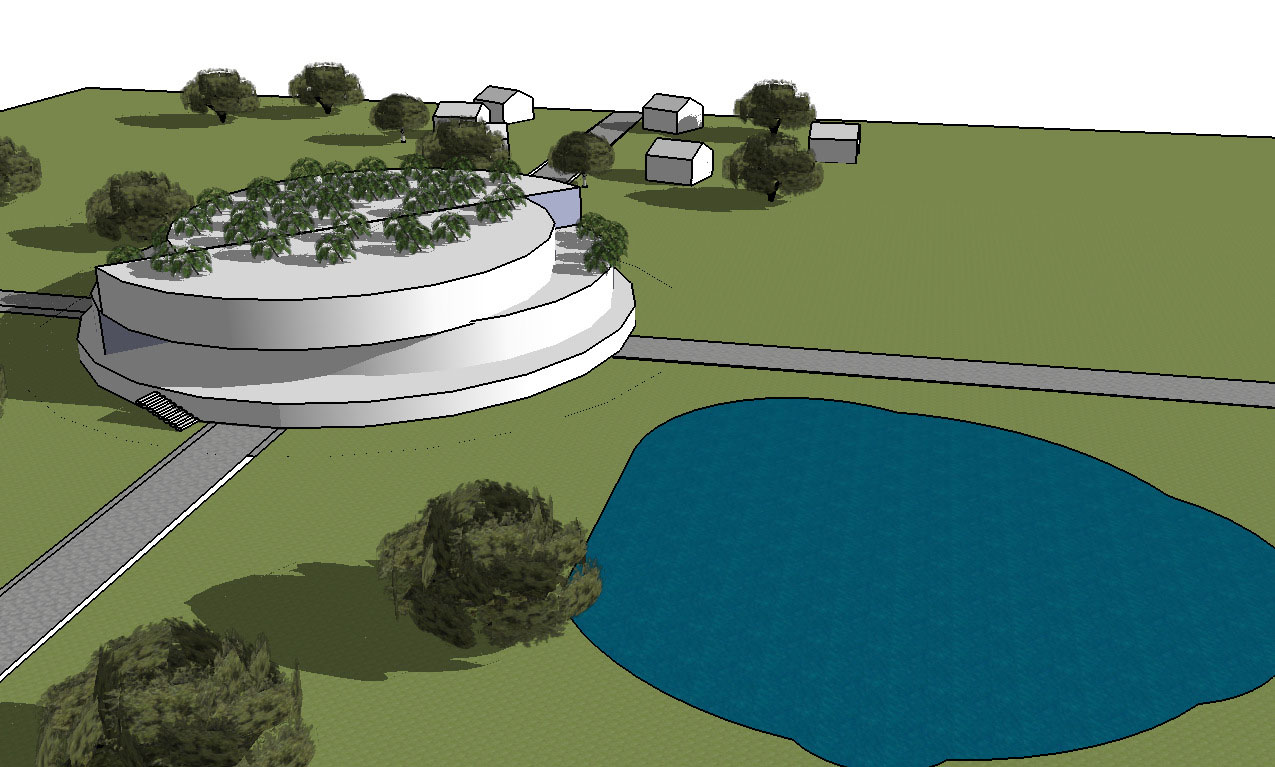 The center is a three level building, two main floors and a lower service floor which is partly below ground. The inner design is an open floor plan with a majestic central pillar made of stone with a waterfall feature flowing from the upper floor to the lower along the rocks which make up the pillar. Many natural material make up the flooring, walls, counters and restrooms. There is room for workshops, seminars and private sessions as well as limited sleeping quarters.
The grounds consist of walking paths with places for quiet contemplation. There are four main paths radiating outward from the central building in the four directions of the compass. There are lesser paths off of two of the main paths that lead to walking among the trees or to the pond. Another of the main paths leads to the parking area and the final is to staff housing.
All are welcome, all seekers, all peoples. All come in peace.
"Whatever you have in your mind - forget it;
Whatever you have in your hand - give it;
Whatever is to be your fate - face it!"
- Abu Sa'id (Essential Sufism)

---

Copyright 2010 RainWater Center