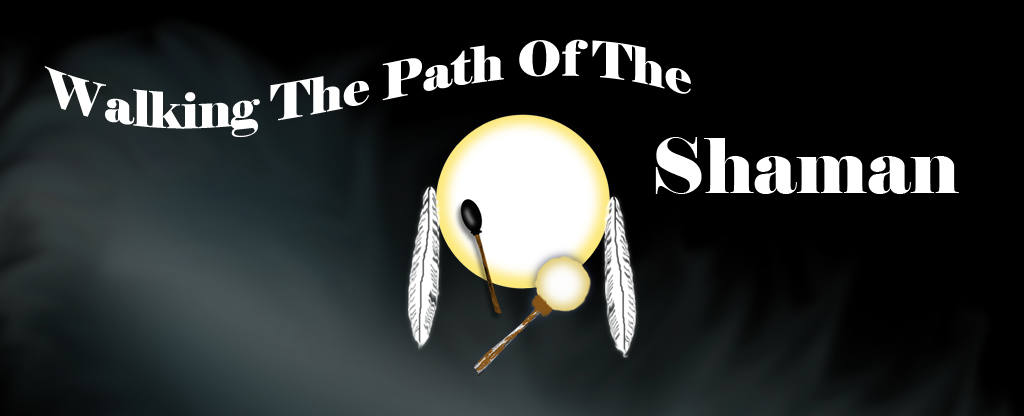 The Professor:
Dr. Stephen C. Wehmeyer, PhD
Dr. Stephen Wehmeyer is currently adjunct professor at Champlain College in Burlington VT. He received his BA from the University of Notre Dame and followed up with his MA and PhD from the University of California. He has been a field researcher, lecturer and, teacher in the field of American folklore and mythology since 1990. Stephen is a member of the American Folklore Society, the Western States Folklore Society, the Societas Magica and, the American Academy of Religion. He has also an author, curriculum developer and in addition to teaching is involved in the archival research analyzing and annotating the materials of the Harry Middleton Hyatt collection of African-American vernacular medicine, ritual and belief. Dr. Wehmeyer has also been consulted by networks such as The Learning Channel, NBC and HBO in regard to the paranormal and legends and myths.
The Shamans:
Wendy Halley, M.S. www.lucidpath.com
Wendy Halley is a psychotherapist, author and shamanic healer. She received a Master of Arts degree in Clinical Psychology from Pepperdine University in California and a Bachelor of Arts degree in General Studies from the University of Arizona in Tucson. Wendy was called to be of service in the shamanic tradition 12 years ago after experiencing a series of spontaneous visions. She went on to receive extensive training in Hawaiian mysticism and now practices what could be considered contemporary shamanic healing in central Vermont. Wendy is the author of several books, including Slaying the Mouse: A true story of healing in the spiritual realms, which tells the fascinating story of her nine month shamanic connection with a young man in a coma.
Katherine Veilleux M.S. www.aloha-works.com
Katherine Veilleux has been on the path of the adventure shaman for over ten years. At that point, she began her study of Huna shamanism with Master Shaman, Serge Kahili King. Huna shamanism focuses on harmonizing our energy with those around us. The focus is love and sharing the joyful breath of life, or aloha, with the world. Katherine is an alaka'i or spiritual leader with Aloha International. Following a two year course of study, she was ordained by Serge Kahili King. She has a spiritual counseling practice in Fairfax and teaches at the Community College of Vermont. Her educational background is a Masters degree in Counseling from UVM and a Bachelor's degree in psychology from Johnson. She has worked in the educational field for over twenty years and has always had an interest in shamanism. As an alakai, Katherine performs weddings, spiritual healing, and presents workshops on Huna shamanism and other topics.

Peter Clark, M.A., M.S. www.shamansflame.com
Peter, a lifelong scientist and educator, has always held a fascination with the cosmos and the nature of reality. In the early 1990's after a spiritual awakening, Peter began a devoted practice that includes yoga, meditation, systemic balancing and shamanic healing. His work integrates seamlessly the concepts found in quantum physics with the spiritual path of core shamanic healing. Core shamanism is that which is thought to be common amongst all known shamanic cultures. Over the years, Peter has been involved in a number of advanced shamanic healing programs, and has been a practitioner since 2005. He is a graduate of the Foundation for Shamanic Studies Three-Year Program in Advanced Initiations in Shamanism and Shamanic Healing. Peter's specialties include land spirit communication, extraction healing, soul retrieval, channeling, past life healing, and divination.

Sarah Finlay, B.Ed., B.F.A. www.shamansflame.com
Sarah, a shamanic therapist, educator, artist and writer has had an ongoing relationship with the spirits since her early teens. She has devoted much of her life to looking for answers pertaining to reality, communication and our divine relationship with the universe. Sarah has worked with several acclaimed shamanic teachers and completed advanced studies in core shamanic healing. She has been a practitioner since 2005 and works with all aspects of shamanic healing and divination, but her passion is a unique method of shamanic counseling that combines Jungian psychology and spirit directed healing. Along with this, she often incorporates the extraction of intrusive energies and the retrieval of lost soul parts in her healing sessions. Sarah is a graduate of the Foundation for Shamanic Studies Three-Year Program in Advanced Initiations in Shamanism and Shamanic Healing.

RainWater Center | &nbspVermont Performing Arts League